Description
Featuring 4K Ultra HD, this PoE camera allows you to view flawless 8MP videos, which is 1.6X clearer than 5MP security cameras. With 5X Optical Zoom, you could zoom in for more hard-to-see details or zoom out for a broader perspective.
Note: This camera doesn't support pan & tilt.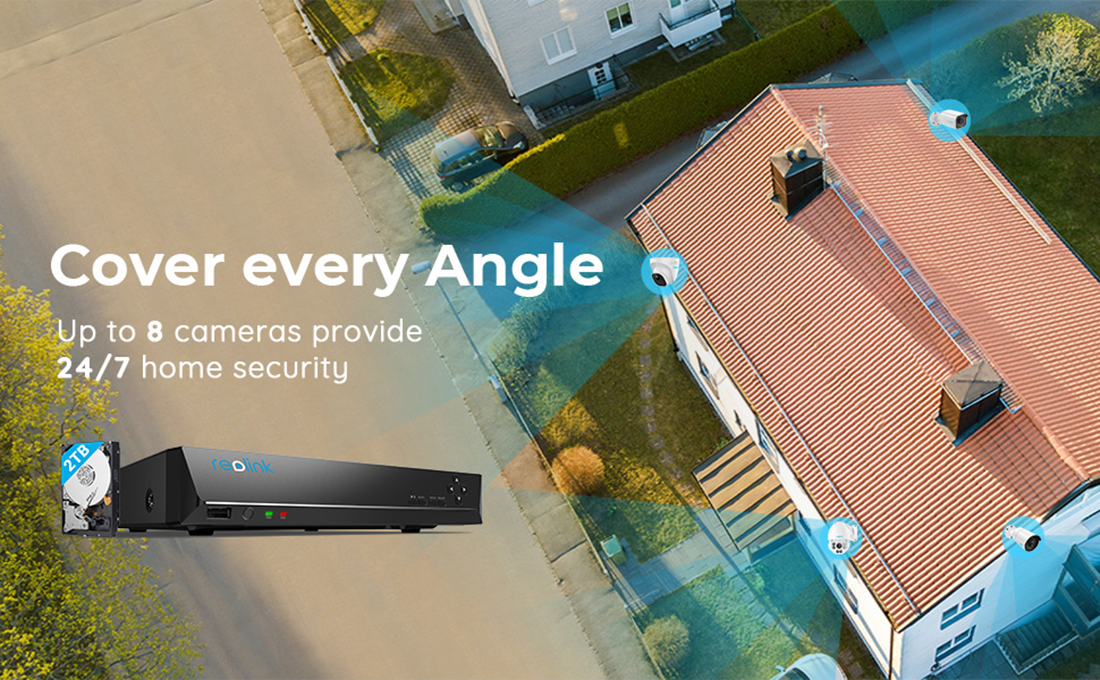 Work with All Reolink 4K/5MP/4MP PoE/WIFI IP Cameras
This Reolink RLN8-410 8-channel PoE NVR works perfectly with all our 4K/5MP/4MP PoE/WIFI IP cameras for 24/7 recording, motion detection, live views, playback and more features. Supported Reolink PoE IP cameras include:  RLC-410, RLC-422, RLC-423, RLC-511, RLC-520A,RLC-522A,RLC-820A,RLC-822A,B800, RLC-410W, RLC-511W… etc.
Plug and play, easy connection with Reolink PoE cameras.

It will automatically recognise Reolink 5MP/4MP/8MP WiFi cameras connected to the same router.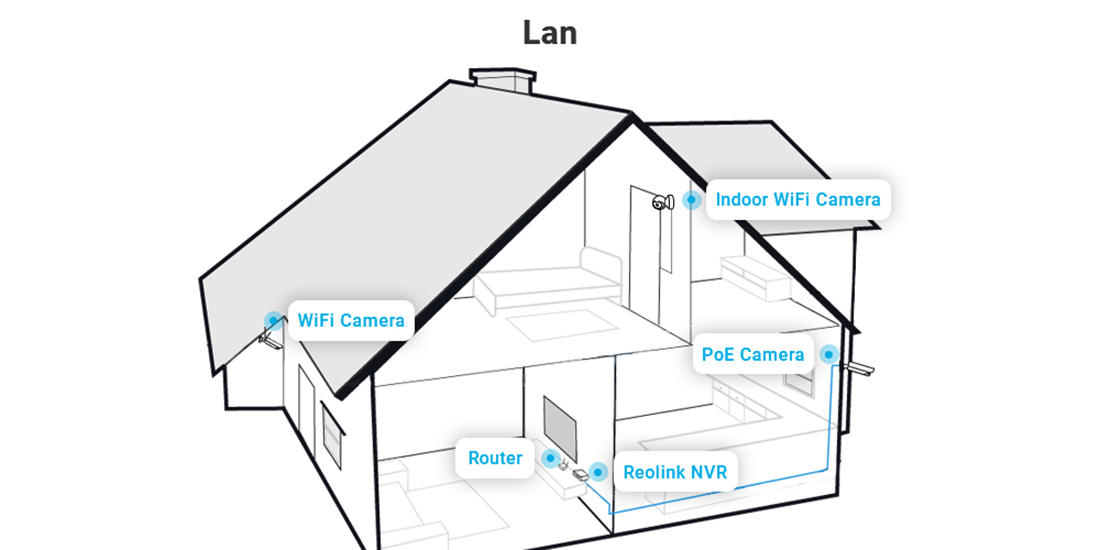 Local and Remote Access and Control
This NVR can be used for home and business security video system. You can connect the system to a monitor or a HD TV for local access, live view and management; or you can connect the system to your network, and use free Reolink App or Client to get remote access and control.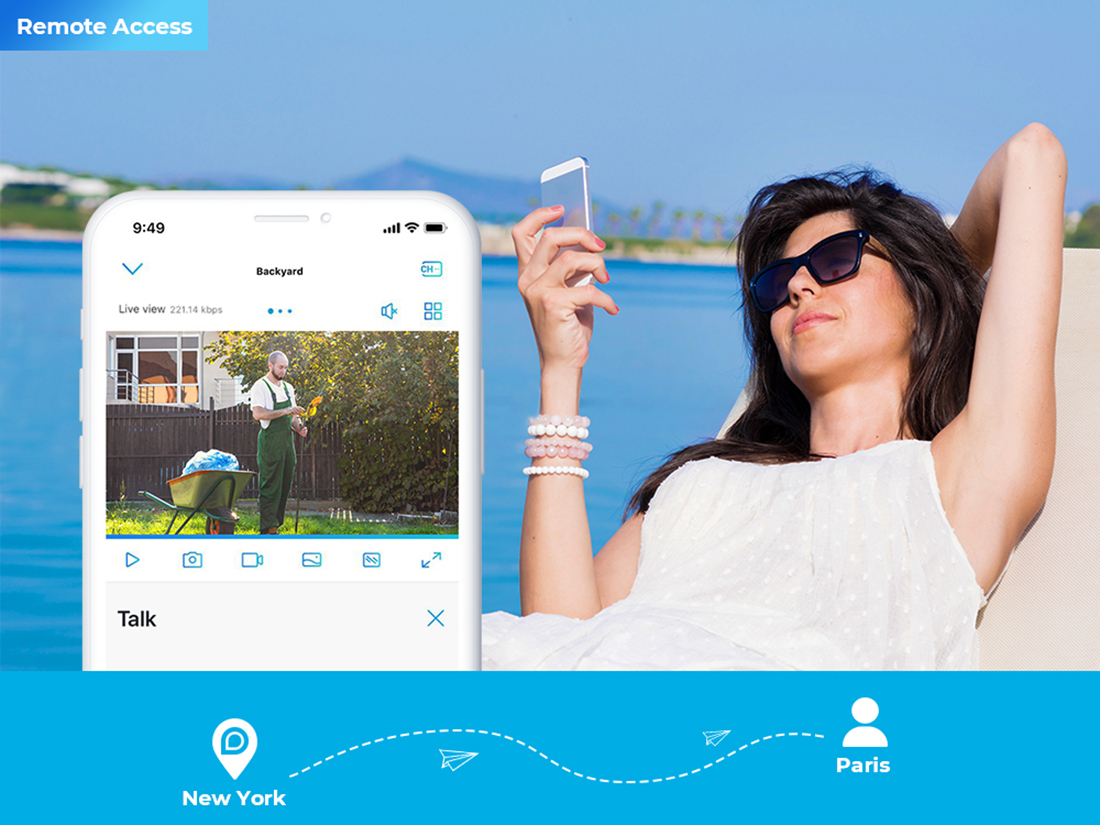 Playback, Backup, and Rich Alerts
The NVR will sound a buzzer sound using the buzzer function. Use this NVR with Reolink PoE cameras and you can get a professional, reliable and DIY security camera system. You can play back any recorded video, back up local data, adjust any settings, and do more.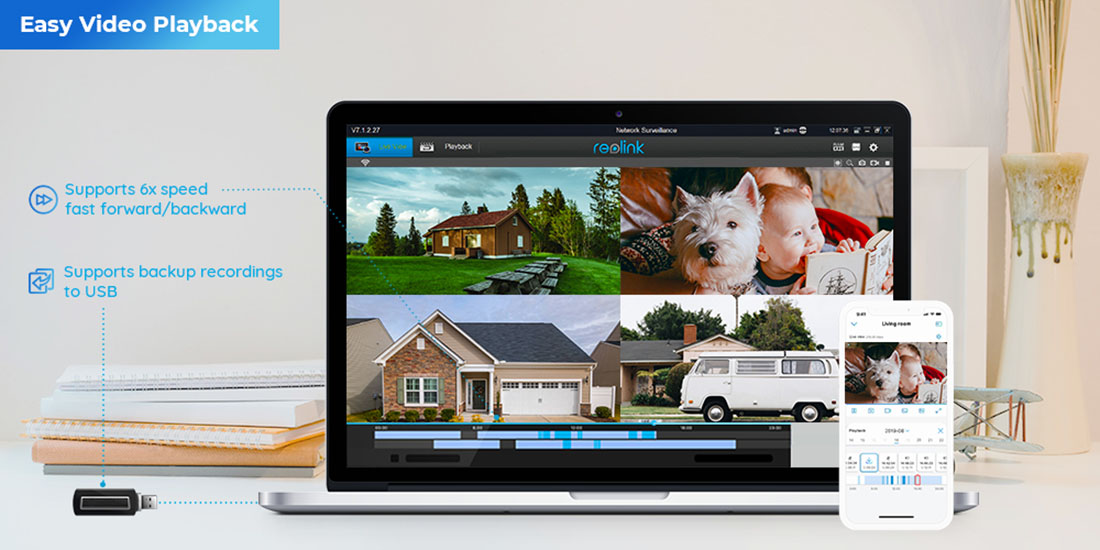 Applied to Multiple Occasions